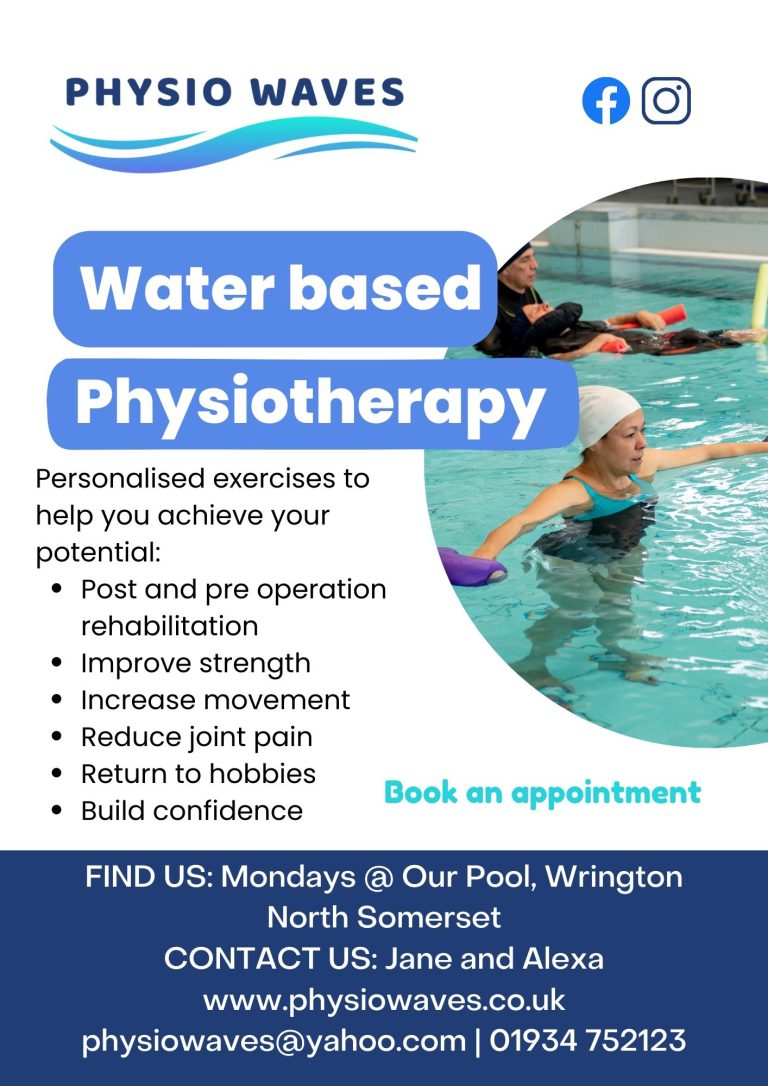 Physio Waves is water based physiotherapy exercise in North Somerset, currently taking place at Our Pool Wrington, with new venues to follow.
 Jane and Alexa are Chartered Physiotherapists.
Physio Waves is aimed at patients following surgery, reduced movement, pain, and reduced activity.
 Our aim is to provide structured exercise in a fun way to improve strength, balance, confidence, and movement.
Please see our contact details opposite, or visit our website by clicking the button below