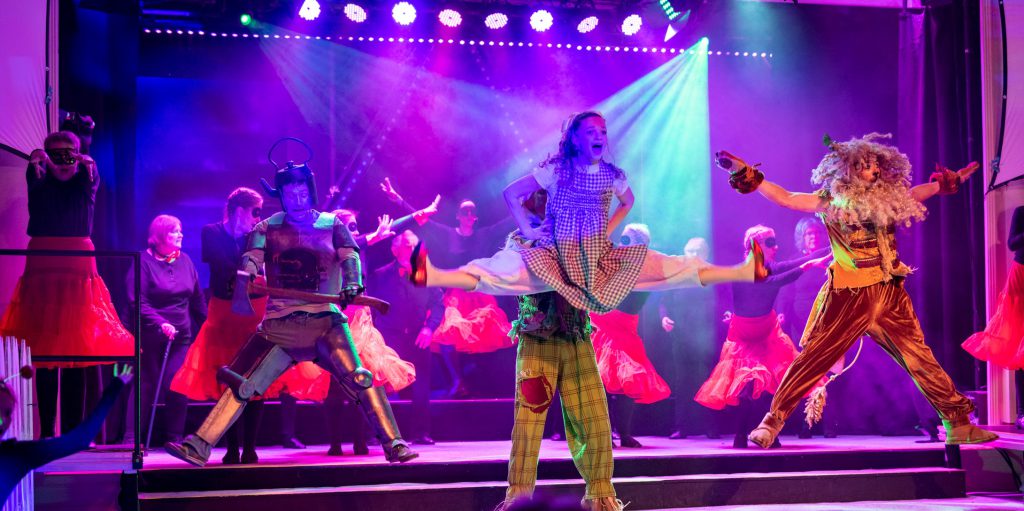 Wrington Drama Club has been running for more than 40 years and welcomes new members at any time.
We are passionate about bringing theatre to our community and encouraging people to get involved either on or off stage. ALL are welcome!
The Drama Club is run by a Committee of volunteers who are keen to hear from anyone that has an idea for a production or wants to get involved in any way. There is a wealth of experience within the club and committee, so if this is all new to you, there will be loads of support!
Our productions need the help of a large number of backstage and behind-the-scenes people. The show simply can't go on without them.
It's not only the actors that make us tick. From set building, to costumes, props, lighting and sound effects, or simply making cups of tea on show nights – each show we put on is thanks to a myriad of drama club members dedicated to making it a success.
For everyone that joins the club there is a small annual membership fee which helps with our running costs.
We aim to put on three shows every year, Winter, Spring and usually an outdoor Summer production. Our shows range from murder mystery to musicals and we always collaborate with the Wrington Youth Drama for the winter productions.
In between shows we aim to organise social events or play reads for our members, so there's lots going on and lost to do!