LUNCH CLUB NEEDS YOU !   Would you like to be part of a friendly team cooking for Wrington Lunch Club once a month?  We cook simple family style meals for about 25 people and our efforts are much appreciated by our customers.  However, we need more volunteers for this very rewarding activity.  Advice on cooking for larger numbers will be given. If you or anyone you know would like to join us please contact Chris Rees (862745) or Sue Evans (862742)
Name

Scout and Guide Headquarters

Address

School Road
Wrington

Postcode

BS40 5NA
Society Contacts:
Chairman: John Rubidge  email: rubidge@aol.com
Secretary: Steve Osman  email: osmansteve@yahoo.co.uk
Treasurer: Mark Bullen    email: mark-bullen@hotmail.co.uk
(Contact Steve for bookings, events and all other information)
The Society is a member of ALHA (Avon Local History & Archaeology) and the North Somerset Heritage Forum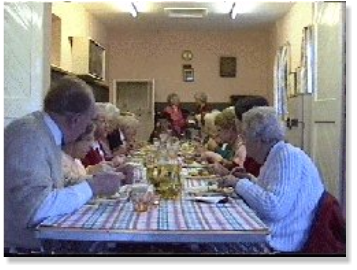 Wrington Local History Society was formed in 2011 and since then we have presented over 120 talks. The talks cover a wide  variety of subjects and areas including Wrington, Somerset and Bristol and maybe further afield. We also arrange a number of visits to locations with a historical interest.
 Our programme for 2023 is shown below and a list of our previous talks can be found by clicking the link below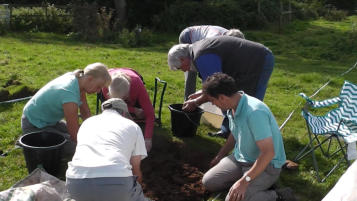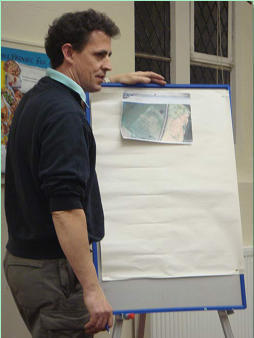 Programme of Talks for 2023
| Date | Talk | Speaker |
| --- | --- | --- |
| January 17th | M SHED AND THE PYRONAUT FIRE BOAT | Clive Brain |
| February 21st | LIGHTHOUSES OF THE BRISTOL CHANNEL | John Page |
| March 21st | THE HIDDEN INDUSTRIES OF BACKWELL | Roy Ackrill |
| April 18th | MINING ON MENDIP | Steve Tofts |
| May 16th | FOLLIES OF BATH | Jonathan Holt |
| June 20th | ALFRED THE GREAT | Prof Ronald Hutton |
| July 18th | WESTON, CLEVEDON AND PORTISHEAD RAILWAY | Paul Gregory |
| August 15th | AGM WRINGTONS HISTORIC RECORDS | John Gowar |
| September 19th | BRISTOL AEROPLANE COMPANY | Nick Joy |
| October 17th | PLACE NAMES OF BRISTOL AND AVON | Prof Richard Coates |
| November 21st | A TOWN IN THE WEST COUNTRY THE EMERGENCY SERVICES DURING THE BRISTOL BLITZ (Talk and Film) | Clive Burlton |
| December 19th | INTRO TO HERALDRY AND THE ROYAL ARMS OF GREAT BRITAIN | Mark Bullen |